Dinner: A Paradise For All Gourmands
Our highly skilled Executive Chef with his talented team of Chef de Cuisine, Chef de Parties and Sous Chef present a unique range of menu that combine the warmth of authentic cuisines from all round the world with the aroma of fresh spices, herbs and vegetables sourced from our own range of organic kitchen gardens.
We have an extensive range of menu where you can indulge your taste buds into an array of delicacies from French risotto, Scottish shortbreads, Mexican wraps to Italian ravioli. Our range of authentic Indian cuisines brings the same taste and aroma as a Hyderabadi biryani,  Lakhnavi Kebab or a Kashmiri dum aloo would.
At The Vijayran Palace, you get a variety of fine dining experiences to choose from. You could dine at our Restaurant that speaks volumes about the bygone regal era through its tastefully decorated interiors and fine tapestry. The awe inspiring exquisite miniature artwork ads charm to the décor. Miniature artwork has been one of the Rajasthan's finest gifts to art and architecture. You could also dine outdoors amidst the beautiful view of Aravalli's, or choose the comfort of your room and request the meal to be served in the room itself. A specially arranged romantic candlelight dinner by the poolside is one of the most sought after experiences at The Vijayran Palace. You only need to put a finger on your choice, sit back, relax and we would take care of everything else.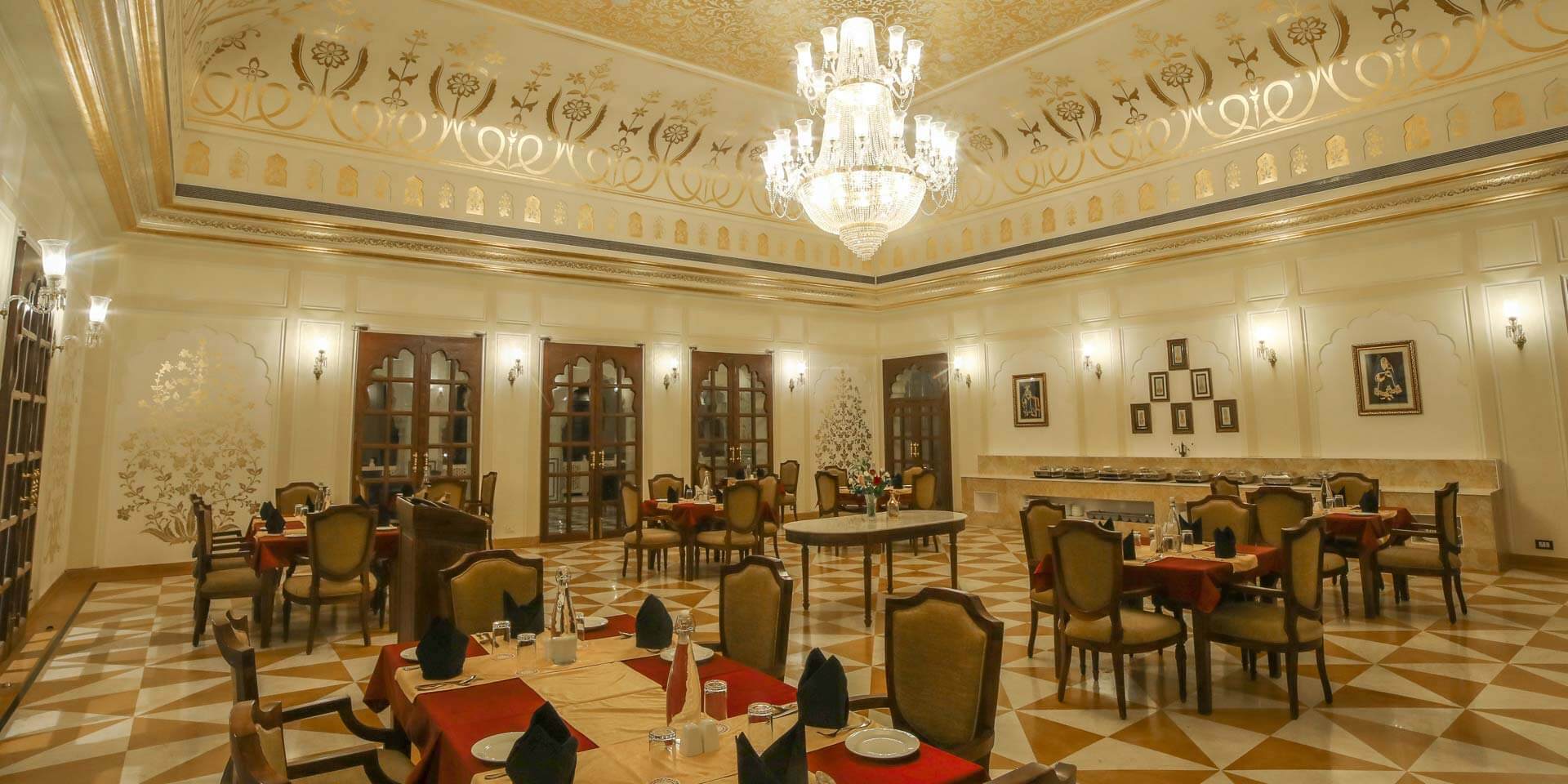 Indulge your taste buds into a variety of authentic cuisines prepared in the most hygienic way with pure herbs, vegetables and fruits grown locally in our own organic gardens. Begin your day with a lavish breakfast or enjoy a heavy brunch before you let yourself loose into the wilderness exploring the beautiful site. Dine like a king and pamper yourself with a 5 course gourmet meal that fills your soul as well as appetite.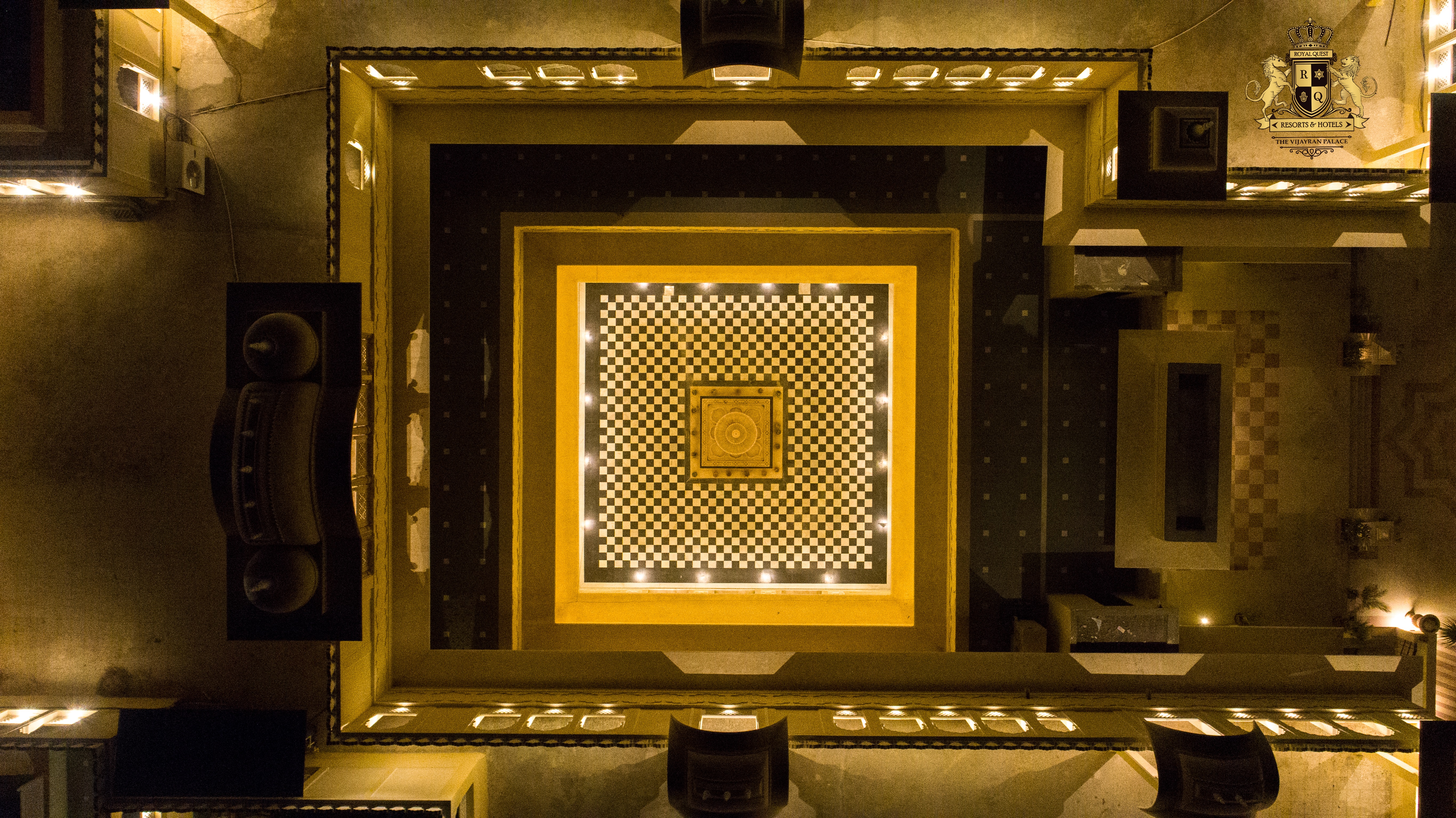 The Vijayran Palace brings for you a magical evening under the sky with a lavish spread of delightful delicacies and the aroma of evening primroses… if this isn't heaven then we don't know what heaven is!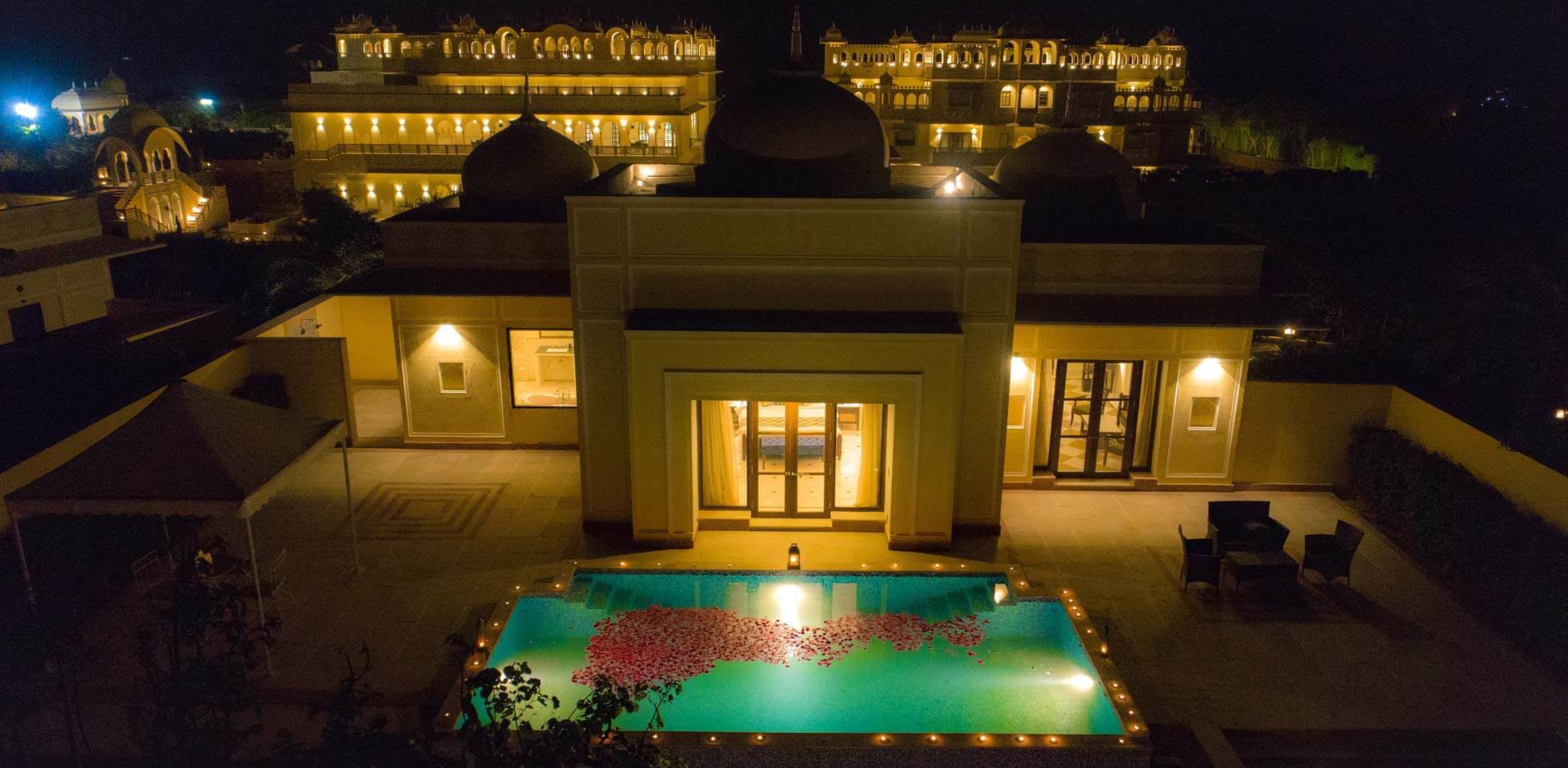 After a long tiring day spent in activities, sightseeing and visiting places around Vijayran, what one needs is the comfort  of their own room where they can get into their night wear and relax in peace. We at The Vijayran Palace, understand each and every need of our guests, hence, we offer fine dining experience in the comfort of your own room. You just need to pick up the menu, decide on the dishes you wish to explore, call on our kitchen service line and Voila! The lavish dinner arrives right at your room.
Specially curated romantic dinner date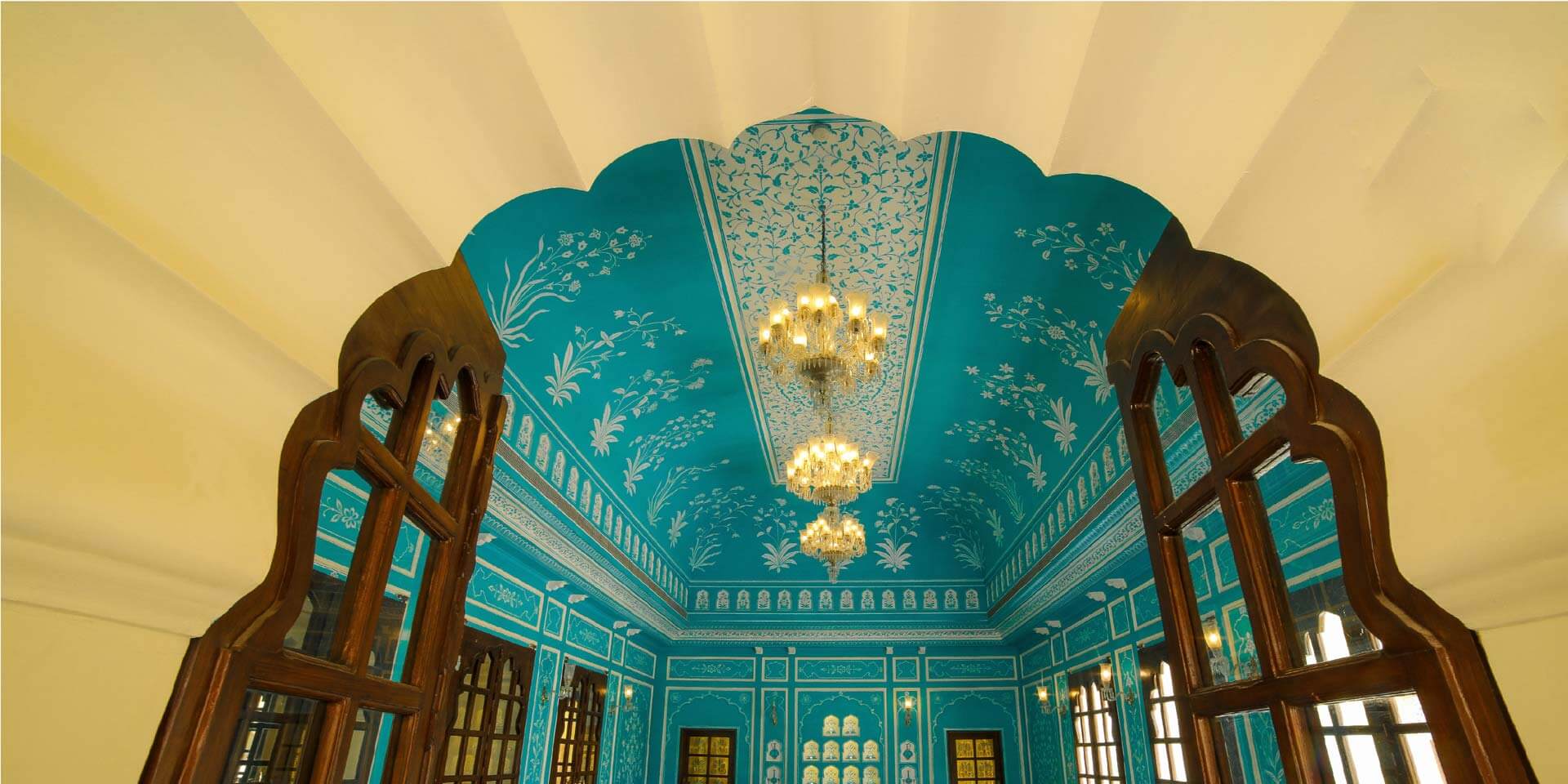 Gone are the days when romantic dinners were only reserved for honeymoon couples. Appreciate your partner and shower them with love by taking them on a specially curated romantic dinner date. Give us a heads up at least a day prior to the lovely evening and we shall organize a romantic date where tables are sprawled with roses, aromatic candles tantalize the ambience and candle light brings up the Mughal-e-Azam feel.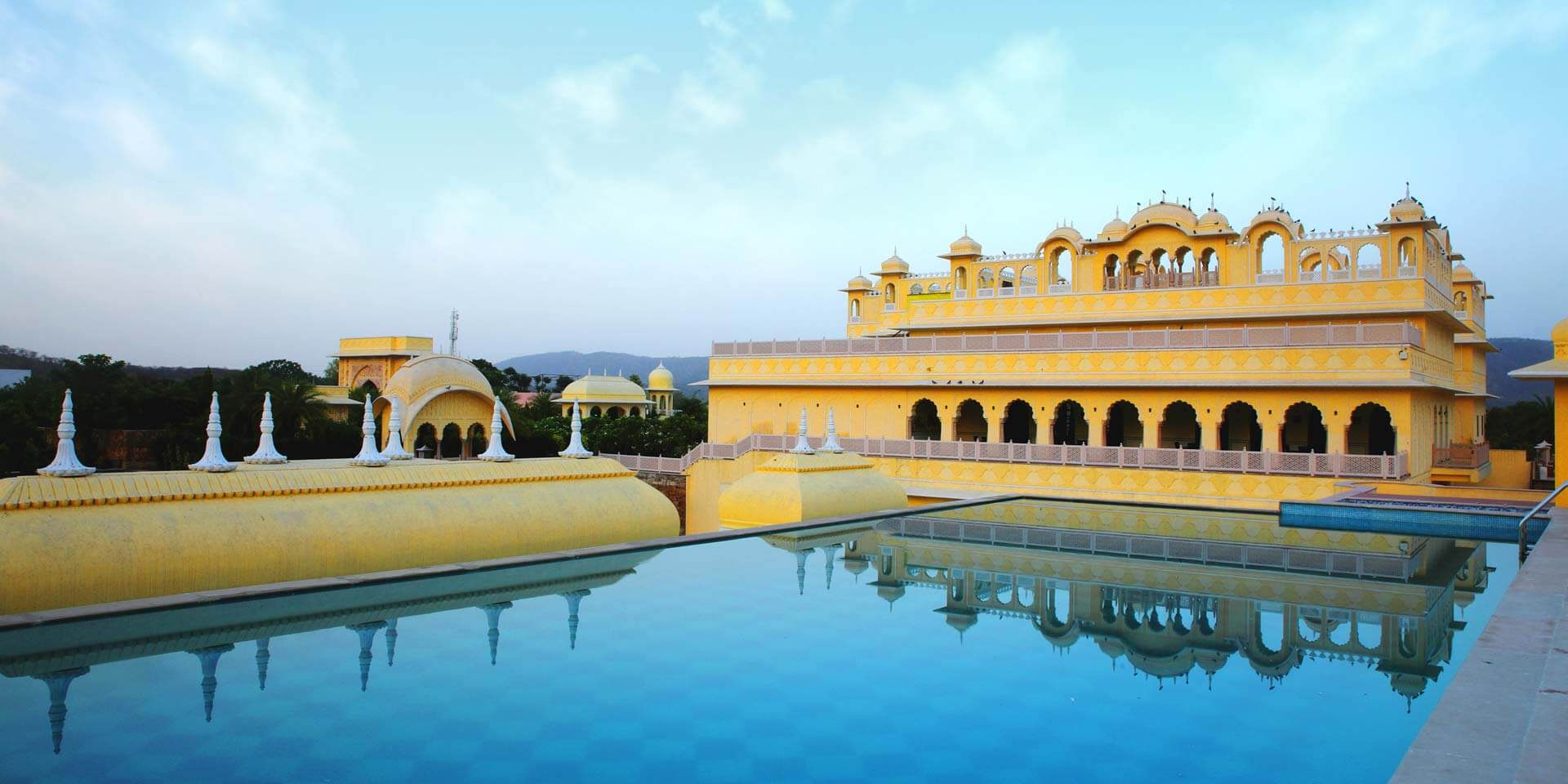 A lovely dinner with the loved ones by the pool side and winds caressing your senses is a wonderful idea to spend a laidback evening, making most of the bonding time that we rarely get in today's busy lives. At Vijayran, you get the wonderful experience of enjoying a scrumptious dinner by the pool side in the cherished company of people you love.