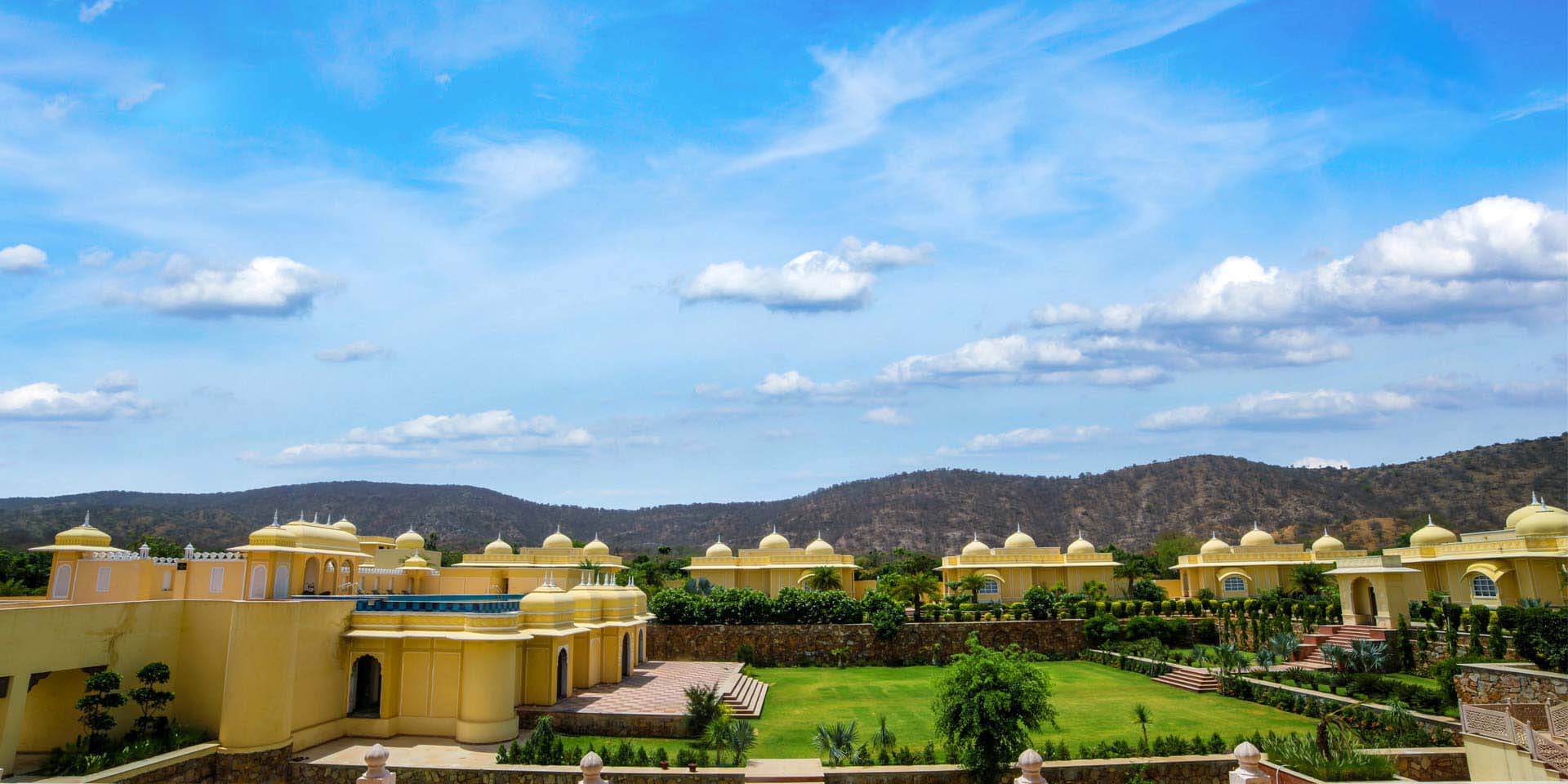 We welcome you to be a part of our Royal family.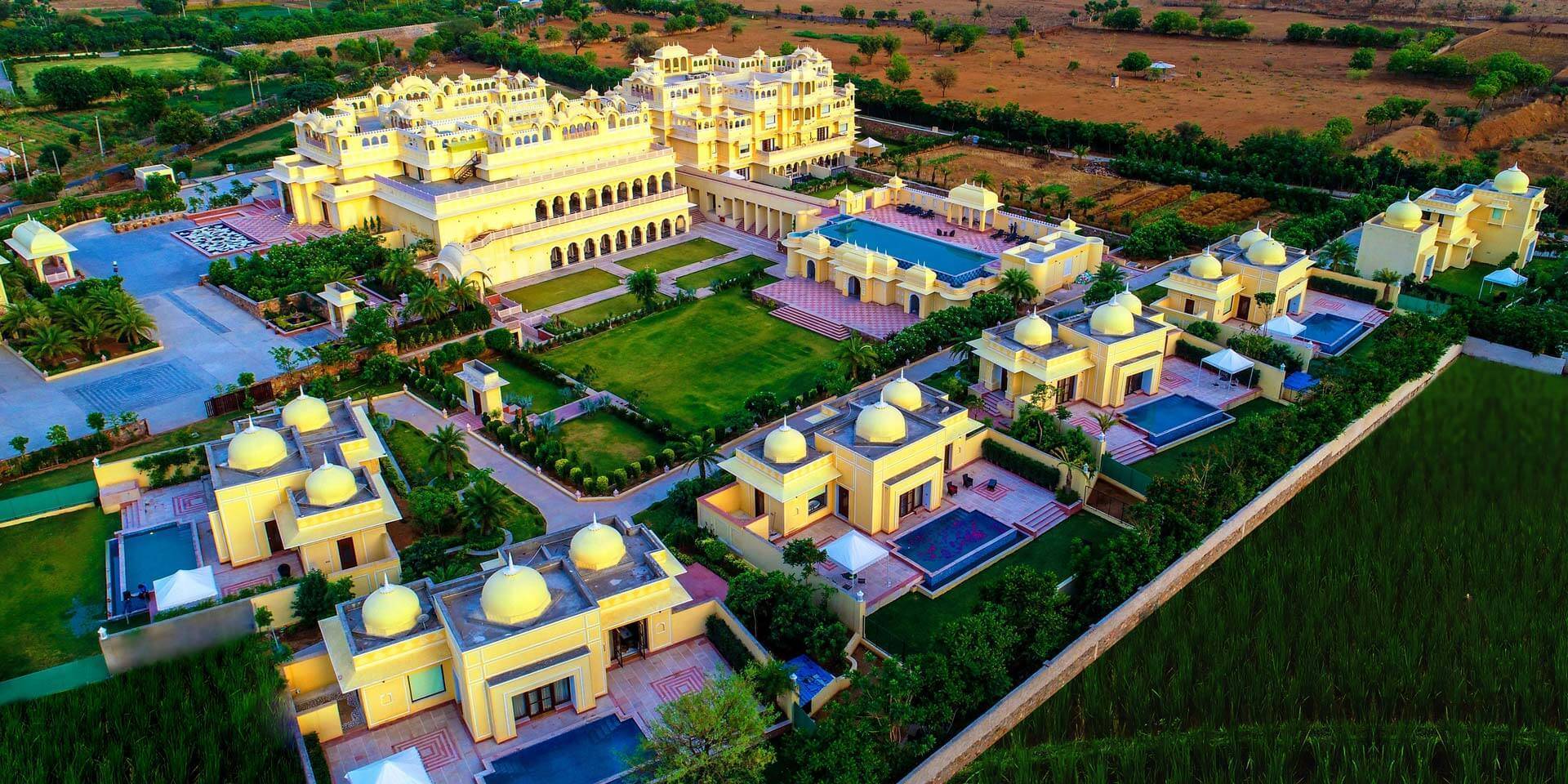 Come as a guest,Live as a king and leave as a friend.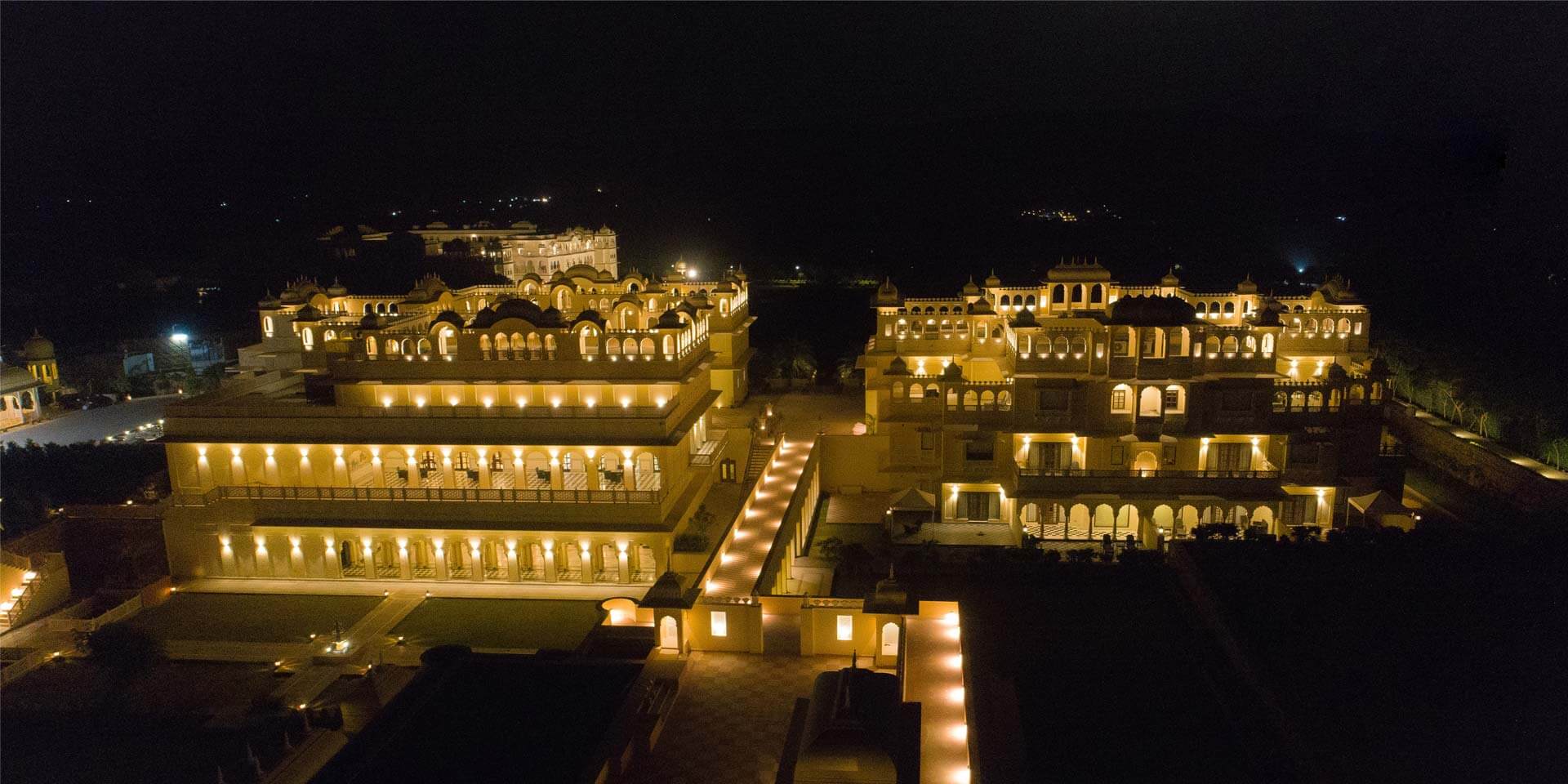 Night brings out the heritage beauty of Vijayran Palace.
The Vijayran Palace

Luxury Resort in Jaipur
The Royal Quest Resorts welcomes you to the ever enchanting world of kings and queen…high handedness…royal pampering… and grandeur at its best. The Vijayran Palace- our heritage resort in Jaipur is one of the finest royal resorts you would find in entire Rajasthan. At The Vijayran Palace, you set your soul free and let your mind wander into the pristine, serene and solitary surroundings that sing the poetry of nature while sitting beautifully in the laps of majestic old Aravalli's. Situated at the Amer famed- Pink city- Jaipur, in the arid desert state Rajasthan, The Vijayran Palace is an oasis of luxury, and regal ambience that offers the perfect concoction of modern age luxuries and spiritual getaway. The gorgeous architecture, refreshing view and lush green surroundings leave you wanting for more and planning your next holidays at the Best Resort in Jaipur, again!
Feel the royal vibes and feast your eyes on the beauty of bygone years preserved solely- for you!