luxury resort of Jaipur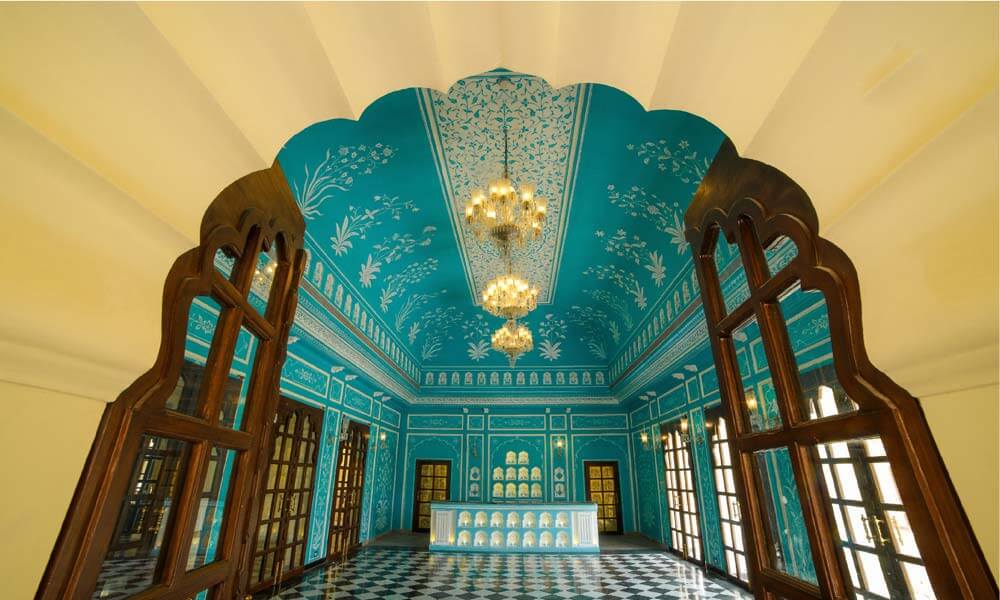 The Vijayran Palace Jaipur

Experience the Peace of heaven with Best Resort of Jaipur
Ever wondered what an escapade, away from the demanding busy life… right in the lap of nature…showered with luxurious services… and a great environment, would feel like? The ultimate dream of relaxed holidays where you are the king gets full-filled at Vijayran- the luxury resort of Jaipur with everlasting charm. The Vijayran Palace is an exclusive royal resort Jaipur by the Royal Quest, reputed and renowned for its magnificence and the spectacular view of Aravalli's it offers. Rich heritage, natural beauty, and refreshing ambiance combined with our remarkable services make The Vijayran Palace as the top luxury resort of Jaipur.
Choose the Vijayran Palace resorts as the wedding destination in Jaipur and get ready for an exclusive experience that you will cherish for life. Vijayran perfectly strikes the delicate balance between culture, tradition and modern age luxuries. We have exclusive luxury suites, honeymoon suites, junior suites and double occupancy rooms that fit in every budget right from the luxurious experience seekers to the tight-budgeted ones. Each of our rooms has been designed specifically to meet the needs of our guests. Tastefully designed interiors and prompt service offer a world-class experience worth every penny you spend.
Experience the colorful Rajasthan and the duets of nature in harmony with a peaceful mind and refreshed the soul!
Royal Quest developed The Vijayran Palace with a unique concept of providing an experience laden with luxuries, world-class services and an atmosphere of solitude. The Palace is a juncture of old world vibes and glorious past meeting the new age world: an amalgamation of culture, tradition and contemporary feel. The tranquility Vijayran offers is an experience unexplainable. Away from the worldly chaos, get lost in a fortress of solitude and magnificence with The Vijayran Palace. We await all our guests with open arms and excellent hospitality…because you deserve it
The Vijayran Palace- an incredible experience worth your time ☺